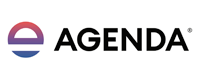 Introducing Agenda® Termite Baiting System from Envu. A unique and innovative system consisting of:
Revolutionary new On-Ground Bait Stations
In-Ground Bait Stations (the standard for aggregating termites for 15+ years)
Agenda® Termite Bait (Foil Pouch Baiting System offering flexibility) for use in On-Ground and In-Ground Stations, also as an Above Ground Station
The Agenda® Termite Baiting System has been developed to extend and complement Envu's existing termite portfolio: Premise® 200SC Termiticide and Kordon® Termite Barrier.
Envu partners with a network of professional Timber Pest Managers to ensure the most effective termite monitoring and management systems for the protection of any structure.
For best results, an integrated termite management program is recommended by Envu.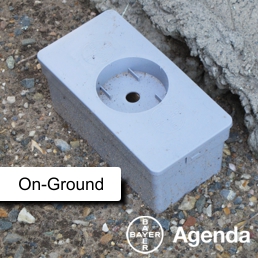 Trials in the USA (carried out in the '70s) indicate stations that are located on or above the ground are found much sooner than stations which are placed in the ground.
Termite infestations in Australia have told us, there is no need to bury your house for termites to find it.
It makes sense when you think about it – all timber that is damaged in service is above ground, because termite scouts have come from the soil to find it.
By installing stations containing timber on surfaces on ground, you can intercept them in places where they are foraging – on ground.
On-Ground Stations can be installed efficiently with minimal impact:
No digging
No concrete drilling
Can be easily moved if required
More effective at intercepting termite activity than other stations
Timber decay almost non-existent
Larger pieces of timber to allow more termites to be aggregated
2 types of timber in each station, Tasmanian Oak and Radiata Pine
On-Ground Stations are made from concrete grey, UV stable plastic to suit the harsh Australian environment, and to blend in with most surroundings.
In-Ground Stations have been the accepted standard for termite aggregation for 15+ years.
Stations will be most suitable for lawns, or any area that is appropriate.
The station diameter is 150mm and depth is 160mm, shorter depth for easier installation (less digging standard 150mm auger to dig holes)
Aerial can be used to find the station, or assist in opening the station
Larger timber sizes have been used to increase the time any active termites feed at the station, also allowing more termites to be aggregated
Each station is loaded with 2 types of timber: 2 x Tasmanian Oak, 2 x Radiata Pine
Timber volume 558cm3
Baiting in Structures - Above Ground
Applications
Fences, Gates, Posts
Retaining walls
Sheds
Houses
1. Once termite activity is discovered in timber, make a small hole (5-10mm) to access the workings, use a small bladed screwdriver or pocket knife, ensuring minimal disturbance
2. Prepare bait as per instructions, remove bottom label, align the opening in the foil pouch over the access hole you have created in the workings, affix the pouch to the surface. (Vertical surfaces may require the addition of tape, tacks, staples or small nails to assist adhesion).
If the hole in foil pack cannot be aligned with hole in workings, take a blade and cut a small hole in the bait pouch which lines up with the hole in the termite workings. Place a small amount of bait into the hole in the workings to promote feeding, then attach the foil pouch
3. As an option 'Baiting in Progress' lid can be used to cover foil pouch; use tape or screws/tack to assist Baiting in Structures – Above Ground