Termidor HE available at all Garrards branches
Precision Delivery System with Doxem Precise
FMC Biflex Mikron - The Clear Choice for Pest Controllers
Resolv - New at Garrards
Garrards Online Product Resource - Click Main Banner To Visit
Demand Duo - Unique ZC Formulation
Garrards Pest Review 2022 Vol 28 No2 Available Online Now!
Suspend Flexx is a new innovative general insecticide from Bayer
TermX Replenishment System
Vanquish Label Updated
Important Update - Vanquish Pro Ant Bait Label Extension
Vanquish Pro Ant Bait is a new generation Ant Bait, with both protein and carbohydrate in the matrix to attract a wider variety of ants. This wet paste has the well-known, thoroughly tested Fipronil as its active and highly effective ingredient.
Vanquish Pro has now been successfully approved for use in Ecological and Conservation areas.
This now means Vanquish Pro can be used in a wider variety of areas including National Parks, Wilderness areas, Nature Reserves and much more!
Contact your local Garrards branch for further information.
Click here to download the updated Vanquish Pro Label
Current News
ProTrain offers full hands on licencing workshops in the following streams of pest management.

Non-timber Pest
Timber pest
Fumigation Read more ...

 

BASF is hosting an event in Sunshine Coast, Brisbane and Coffs Harbour - Build your Business with BASF. The session is free to attend for Pest Management Professionals. Please find further information about the events below:

Read more ...

 

Garrards have a huge instalment of industry pest talks, promotions, giveaways, prizes and more for the return of the Garrards Roadshows for 2022 throughout Australia.

Read more ...

 


The Sentricon System has a history dating back 30 years. Here in Australia, Dow AgroSciences Australia Ltd launched the Sentricon System in 1997. It was the first monitoring and baiting system to be launched in Australia.

In 2004, they launched Sentricon II Advanced Termite Control which saw a change it the Sentricon Business Model and a far superior bait matrix.
In 2015, Dow AgroSciences who became Corteva agriscience in 2019, launched Sentricon AlwaysActive which has been a game changer in termite management systems.

Read more ...

Read All News
Doxem Precise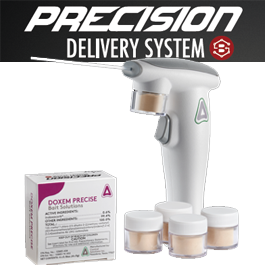 Introducing Precision Delivery System with Doxem Precise.
FIRST EVER DRY FLOWABLE BAIT IN AUSTRALIA AND NEW ZEALAND
Apply bait like never before!
Doxem Precise is a dry flowable bait formulation that is non-staining, long lasting and easy to apply. It is specially designed to flow through the Precision Delivery System (PDS), penetrating deep into cracks, crevices and voids where pests live and breed.
•Consistent application
•Less wasted material
•Doesn't harden or get crusty
•Withstands extreme temperatures
•Only available to professional pest controllers
•Safe around electrical equipment
Formulation: Dry Flowable Bait
Active Ingredient: 8/Kg Indoxacarb