Termidor HE available at all Garrards branches
Precision Delivery System with Doxem Precise
FMC Biflex Mikron - The Clear Choice for Pest Controllers
Resolv - New at Garrards
Garrards Online Product Resource - Click Main Banner To Visit
Demand Duo - Unique ZC Formulation
Envu Suspend Flexx
Garrards Pest Review 2023 Vol 29 No3 Available Online Now!
TermX Replenishment System
Introducing TermX
Introducing the new TermX Accreditation Course and www.termx.com.au!
We are excited to launch the improved TermX Accreditation Course, your gateway to installing an advanced termite delivery /replenishment system! Visit the newly launched website, www.termx.com.au, to explore more about the TermX Replenishment System.
TermX is a revolutionary termiticide replenishment system designed for use with repellent and non-repellent products. It is compatible with APVMA registered termiticides, including Suspension Concentrates (SC's) and Emulsifiable Concentrates (EC's).
TermX offers flexibility for protecting homes, commercial buildings, utility power poles, schools, and government installations. The TermX system is the ideal method to provide long-term protection using appropriately registered termiticides. It works by pressurizing and delivering termiticides precisely to vulnerable areas, creating a robust termite barrier.
The TermX Accreditation Course equips you with the expertise to maximize the benefits of this innovative system. This new course will allow you to install one of the easiest and most flexible termiticide replenishment systems in Australia.
Visit www.termx.com.au to discover TermX and our Accreditation Course.
Current News
ProTrain offers full hands on licencing workshops in the following streams of pest management.

Non-timber Pest
Timber pest
Fumigation Read more ...

 

Join us for New Trelona Training Session's with BASF!

 

We are thrilled to invite you to an exclusive training session that promises to elevate your pest management expertise like never before! Join us for an in-dept overview of Trelona ATBS, where we will delve into the latest advancements and strategies.

Read more ...

 

Use of Avicides in Qld, NSW and ACT

Legislation in these jurisdictions requires Pest Management Technicians complete an Approved Avicide Training Course to use alphachloralose and 4-aminopyridine (Scatterbird).  The three jurisdictions have approved the Pest Bird course provided by Garrards on behalf of ProTrain.

Read more ...

 

The Powerful Knockdown Alternative. Basta® is a non-selective knockdown herbicide with a well-deserved reputation for versatility, effectiveness and a high level of
non-target plant safety.

Read more ...

Read All News
Doxem Precise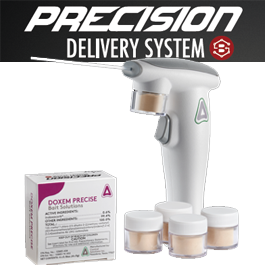 Introducing Precision Delivery System with Doxem Precise.
FIRST EVER DRY FLOWABLE BAIT IN AUSTRALIA AND NEW ZEALAND
Apply bait like never before!
Doxem Precise is a dry flowable bait formulation that is non-staining, long lasting and easy to apply. It is specially designed to flow through the Precision Delivery System (PDS), penetrating deep into cracks, crevices and voids where pests live and breed.
•Consistent application
•Less wasted material
•Doesn't harden or get crusty
•Withstands extreme temperatures
•Only available to professional pest controllers
•Safe around electrical equipment
Formulation: Dry Flowable Bait
Active Ingredient: 8/Kg Indoxacarb