Termidor HE available at all Garrards branches
Resolv - New at Garrards
Garrards Online Product Resource - Click Main Banner To Visit
Demand Duo - Unique ZC Formulation
FMC Fury 120SC General Household Insecticide
rega Commercial Cockroach Monitor
Suspend Flexx is a new innovative general insecticide from Bayer
TermX Replenishment System
Trelona ATBS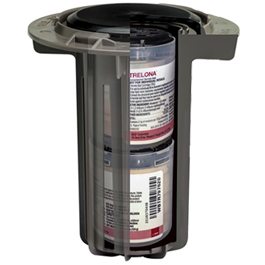 The next generation of Advanced Termite Baiting Systems have arrived at Garrards. Trelona, using the novel active ingredient 'Novaluron' proving to require much less bait for complete colony elimination when compared with others.
Using familiar setups, you can choose to either use Trelona as a whole complete setup, or continue to use existing setups and use *conversion kits.
Trelona ATBS can be used in combination with BASF's industry leading termiticide solutions to provide more flexible installations for awkward perimeters.
*check with staff to ensure the conversion kits work with your existing stations.
Garrards Pest Review
Garrards Pest Review is a trade magazine publication for the Pest Management Industry of Australia and New Zealand. It was first published in 1992 as a print magazine and distributed by Garrards. Now using updated technologies to digitally distribute the magazine for your safety and convenience during COVID-19.
Head over to pestreview.com.au to subscribe to the new online digital version of the longest running Pest Control trade magazine in Australia and New Zealand.
Print editions will be available when possible. We hope you continue to enjoy reading Garrards Pest Review, now in digital format and for the best experience – we recommend reading it from a PC, Mac or Tablet.