Listing to advertise your equipment for sale. To arrange a listing, please send an E-mail to Craig at "craig @ garrards.com.au" (without the spaces)
This service is free of charge to Garrards customers - charges may apply to those who do not deal with Garrards.  Please E-mail your required text either typed directly into the E-mail body, or in a Word or Text document.  Please include any logos or pictures you may wish to accompany your ad.
Please note that Adobe Acrobat files are very difficult to work with and as such are not preferred.  
---
Termite Pumping Equipment For Sale
Listed 12/05/2021
Honda GX120 with Nova SP pump. 100 meter hose on reel. Large size hose for termite jobs. 200 litre Seleta tank. Complete unit was in a van and not exposed to the weather. Nova pump has only been once since new seals installed early this year. The 3 pieces are separate but on steel frames. Only selling as I am semi-retiring and will not be doing termite work anymore.
Price $2500
Contact Garry Olson
This email address is being protected from spambots. You need JavaScript enabled to view it. or 0412232725
---
Termatrac For Sale - Victoria
Listed 06/04/2021
Termatrac T3I in excellent condition. Very little use. Calibrated. All components in case in excellent working order. Owner operated by small one man business. Selling as owner retiring.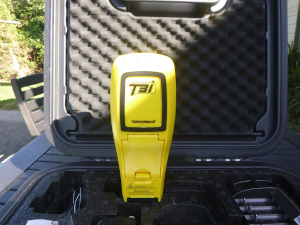 $2,750 or best offer.
Contact Paul 0418 324 958.
---
Torches, Borescope and Moisture Meter For Sale
Listed 04/03/2021
(4) recharbeable Maglite torches, 6V Halogen approx. $400 ono
Borescope, moisture meter approx. $300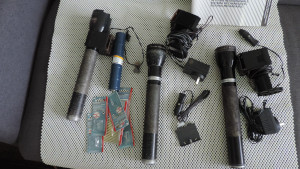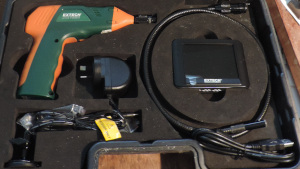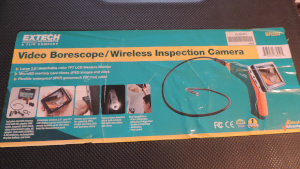 Contact Mike 0417 371841
---
Bliss pest control ute and equipment for sale - Perth
Listed 29/10/2020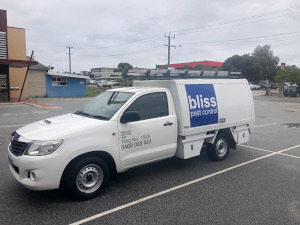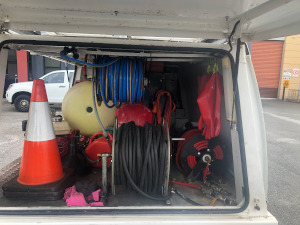 $22000 ono
Set up for weeds and pest control
Includes all equipment needed for pest control
Rotary hammer drill, moisture meter, borascope, ladders ,tank and pump.
Call Vic Bliss on 0408757838 for info
---