Listings of Businesses For Sale or Franchise Opportunities. To arrange a listing, please send an E-mail to Craig at Craig @ garrards.com.au (without the spaces between the @)
This service is free of charge to Garrards customers - charges may apply to those who do not deal with Garrards.  Please E-mail your required text either typed directly into the E-mail body, or in a Word or Text document.  Please include any logos or pictures you may wish to accompany your ad.
Please note that Adobe Acrobat files are very difficult to work with and as such are not preferred.
---
NEED A SEACHANGE. BUSINESS FOR SALE CAPRICORN COAST QLD
Listed 01/12/2021
Selling for $300,000 with vehicle. $220,000 without.
Escape the hustle and bustle of city life and come and work on the laidback experience of coastal life. A family run business specializing in Pest, weed and termite work which has been operating for 10 years. It is mainly commercial work on government contracts with guaranteed income for the next 3 and 1/2 years of $200,000 + per year with unlimited potential to expand business.
Sale includes 2018 Toyota Landcruiser 79 series dualcab 4x4 with 145,000 klms and fully set up to do pest, weed and termite control. Also includes large 3 tonne trailer with 2 zero turn mowers for weed management.
Ideal for Husband and wife team to easily run and operate business from home.
Owner is happy to discuss training and is willing to work for 6 months to help changeover and then wishes to retire. Consistent turnover and figures available on request. Contact Garry on 0418799935 for further information. A fantastic business with steady income and plenty of time to enjoy golf, fishing, crabbing and all the features of coastal life.
Also for sale 4 bedroom a/c lowset house on 1 acre with large shed, granny flat and pool, fully fenced with security gates.
---
PEST MANAGEMENT BUSINESS FOR SALE IN LOGAN QLD
Listed 03/11/2021
Price negotiable - $170,000 + turnover
A well-respected family pest management business specialising in general pest, residential, and termite inspections, treatments and barriers servicing Logan and South Brisbane is for sale. Sundry spray equipment included.
Opportunity for expansion, this business is currently managed from a home office by a husband and wife team.
This family business has a loyal customer base with long-term repeat work and referrals. Currently 2 full time and 1 part time employees (plus 1 admin).
(Employees not included in sale)
For further information call Jeanette on 0427 782 160 or email grantdnj @ gmail.com (remove the spaces)
---
PEST CONTROL BUSINESS FOR SALE IN GYMPIE QLD
Listed 27/10/2021
$140,000
All serious offers will be considered. Amazing business opportunity for suitably qualified pest technician, long running established pest control business. Same phone number for the past 35 years, current owners are retiring at the end of April 2022. Asking price is just one years profit including all plant & equipment........Don't miss out on this amazing opportunity.
PEST CONTROL BUSINESS FOR SALE IN GYMPIE QLD, Well-known, established and successfully operating over 35 years. Profitable, turn over $245k+, potential to boost profits, easy to operate with rapidly growing region, walk in, walk out with ongoing work. If you are looking for a business in the Gympie region or moving to the area this business is worth your consideration, owner is now looking to retire and pass on this fantastic opportunity. With or without qualifications the owner is happy to discuss training & ongoing support, don't miss out on a fantastic opportunity to own an already successful pest control business running 2 vehicles from commercial premises. Services offered: Pest Control, Termite services, Carpet Steam Cleaning & Kordon Termite System Installation. Consistent turnover and profit, figures available upon request. If you would like to discuss your options, please give Glenn a call on 0401 617 961 or email us at This email address is being protected from spambots. You need JavaScript enabled to view it.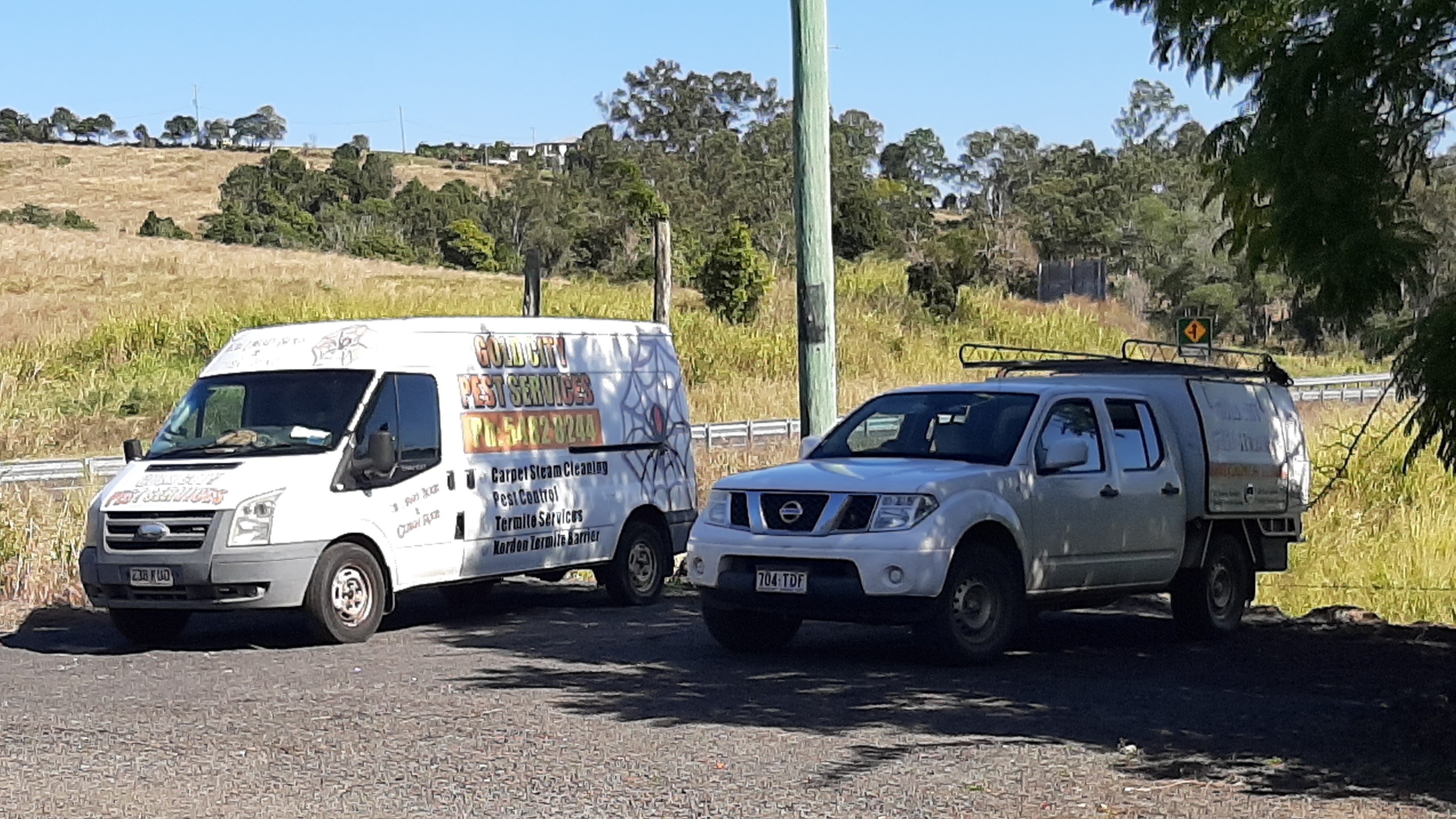 ---
Long Term Proven Business - For Sale

Listed 06/09/2021
The long-term loyal customer base has been built on repeat work and referrals, demonstrating the outstanding results this business offers. This is an outstanding opportunity to secure a successful pest control business servicing North East Victoria.
Key features:
- Easily managed business
- Currently managed from a home office, choose your own hours
- All necessary tools, equipment and business details included - ready to go now!
- No prior experience required, full training and support on handover can be provided
- Opportunity for a motivated owner to increase income through growth of the existing client base
If you're interested in learning more about Buffalo Pest Control and this great lifestyle opportunity please contact Jason Reid for further information
This email address is being protected from spambots. You need JavaScript enabled to view it.
---
Termite & Pest Control (Gold Coast North) – For Sale (100k+)
This business has been operating since 2017, in aspects of General Pest and Termites. Customers include both residential and commercial clients which services the Lower South Brisbane & Northern Gold Coast area's.
There is potential for significant growth and would suit a person with a PMT/Termite license who wishes to work for them selves and there own hours rather then other pest companies hours, Its a good "family time" business.
Sale includes:
Tools of trade (including Termatrac, Silvan 50L tanks with 100m 8mm hose reel, Solo battery powered back pack, moisture meter, Airofog 1L USL sprayer & Aerosol sprayer, Stil 450 Mister 15L and various wands, dusters etc
client database,
business name,
website (good rankings)
Vehicle/s (negotiable).
Currently 1 full-time technician and part time admin are employed. There is potential for another full time technician.
Current owner looking at pursuing other Business interests.
Contact: Wattie 0413891268
Email: This email address is being protected from spambots. You need JavaScript enabled to view it.
---
BROKEN HILL PEST CONTROL - LOCATED IN THE FAR WEST OF NSW
Listed 07/07/2021 
Husband and wife operated business.
Business has been operating for about 10 years.  Owners retiring.
Turnover for the last two years in excess of $270,000.
The work covers all aspects of pest control and the prospective purchaser must be experienced in all facets of pest control including pre-purchase inspections.
Customer base includes domestic, real estate, commercial and in this outback area of NSW station work.
Due to the climate the work is 12 months of the year and offers a regular monthly income.
Existing client base are all loyal and long term customers.
Ongoing work is by referral and currently no advertising is required for future growth.
The business has room to expand for someone younger and willing to work hard.
This is a unique opportunity to own a small business in a small yet stable community.
The owner is retiring and will stay on to make sure the handover is smooth.
For general enquires send email to  This email address is being protected from spambots. You need JavaScript enabled to view it.
---
PEST MANAGEMENT BUSINESS FOR SALE IN CAIRNS
TIME FOR A SEA CHANGE & RELAXING LIFESTYLE
Listed 15/06/2021
Due to unforeseen circumstances, it is now an opportunity for a new owner to take over this well established and respected Pest Management Company.
Specialising in all facets of pest management the business has been operating for over fourteen years and boasts a diversified market, high client retention with opportunities to expand.
Annual T/O in excess of $650,000 and currently serviced by long term experienced timber pest technicians.
Business will be sold debt free. Comprises of 3 x single cab BT50's fully equipped. Chemicals as per valuation at time of settlement.
Email This email address is being protected from spambots. You need JavaScript enabled to view it. or phone Chrissy on 0419 652 048.
---
PEST CONTROL BUSINESS FOR SALE - NTH EAST VICTORIA & ALBURY WODONGA AREA
Listed 02/02/2021
Pest Control Business of 27 years.
Committed to providing the best customer service and pest management solutions for our clients
for over 27 years. The business services domestic & ongoing commercial clients.
Servicing Albury/Wodonga, Corowa, Wangaratta, Myrtleford, Bright and surrounding regional
areas. Albury/Wodonga is regarded as one of the major growth capitals of Victoria and NSW.
Current owners are looking to retire and pass this business onto the next owner who can continue
running this profitable business. Don't miss out on a fantastic opportunity to own an already
successful Pest Control Business. All the hard work is already done in building a great brand, so
step in and capitalise on this businesses success and take this business further forward in this
growth region.
The business is run and managed by a husband and wife team at the present time and is
currently being run from a home/office location.
The business consists of ongoing work with councils, aged care facilities, real estates, monthly
and quarterly commercial work, termite baiting systems and domestic work in both Victoria and
NSW.
Pests covered are spiders, black ants, cockroaches, rodents all general pests, termite inspections
and termite baiting.
Sale includes business name, client database, and current web page and face book page.
Vehicle, equipment and chemical stock at valuation.
Current owner can facilitate a comprehensive hand over.
We have a very high level of repeat business from quality clients. The prospective buyer must be
fully conversant in all facets of pest control, licensed and have at least a reasonable knowledge of
termites and their ecology.
For any further information please phone Gary on 0417 664 266
---
PEST MANAGEMENT BUSINESS FOR SALE - NSW
Listed 12/01/2021
A well-respected and long established Pest Management Company on the Central Coast of NSW is looking for a new owner. T/O is in excess of $450,000.00/annum with an excellent customer retention record and profitability. Employees are long-serving and loyal. Genuinely interested parties should call Peter on 0425 250 281 for a chat- nuts and bolts info/further details are available over a cup of coffee.
---
PEST AUDIT PTY LTD
Listed 02/12/2020
Experts In Commercial Pest Management/Reporting For Over 35 Years
50% BUSINESS OWNER WANTED
Suits Industry 'Sales/Admin/Operations Gurus'
Possible 50/50 company ownership split on all growth/company ownership
 
LOCATION#1: BRISBANE
a) Join our "existing" company structure: no cost buy-in
b) options to start as salary employee: moving to 50/50 growth/company ownership
  
LOCATION#2: SYDNEY
a) Join our "start-up" company: no cost buy-in
b) options to start as salary employee: moving to 50/50 growth/company ownership

YOUR STRENGTHS
*strong commercial sales
*admin attention to detail
*team player on operations
*want to drive company growth
Over past four (4) years, our business model has returned 74% NETT profit end of year before tax
Last year did drop slightly due to COVID-19
For more information & a "confidential chat"
M: 0439 534 589
P: 1800 534 589
F: 1300 534 589
cv/cover letter to: This email address is being protected from spambots. You need JavaScript enabled to view it.
---
Pest Control Business For Sale - Fraser Coast (T/O 430+)
Listed 02/12/2020
· Well respected family pest control business operating for over 25 years, specialising in General Pests, Commercial, Termites and Pre-Construction, servicing Hervey Bay, Maryborough, and Bundaberg.
· Sale includes customer database and information on Reckon Accounts, EBS booking system, termite, and pre-construction files, report writer cloud base files, business name, domain name, website, and advertising in 2 local phone directories.
· Business currently employs 2 full time termite and pest technicians, 1 pest technician and 1 part time office administrator – business could run successfully with a full-time manager and 2 technicians.
· Office computers included in sale.
· 3 vehicles fully equipped, sign written including all sundry equipment along with FLIR E6 Thermal Imaging Camera, and Termatrac T3i
· Financials available to genuine buyers upon signing non – disclosure statement.
· Consistent turnover averaging $400,000.00 with growth every year.
· Current owner looking to exit to pursue other interests.
Financial records and sale price available on request.
Contact Peter on 0438 515 780 or email This email address is being protected from spambots. You need JavaScript enabled to view it.
---
---