Listing to advertise your equipment for sale. To arrange a listing, please send an E-mail to Craig at "craig @ garrards.com.au" (without the spaces)
This service is free of charge to Garrards customers - charges may apply to those who do not deal with Garrards.  Please E-mail your required text either typed directly into the E-mail body, or in a Word or Text document.  Please include any logos or pictures you may wish to accompany your ad.
Please note that Adobe Acrobat files are very difficult to work with and as such are not preferred.  
---
Honda Motor and Pump - Victoria
Listed 22/12/2020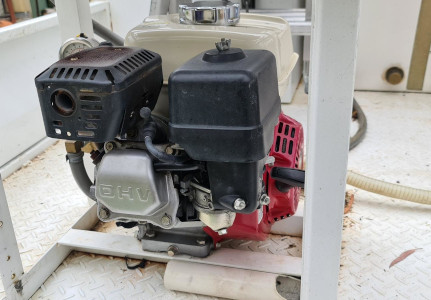 $600 ono
Please contact John on 0417 243 070
---
Toolboxes For Sale - Brisbane
Listed 17/12/2020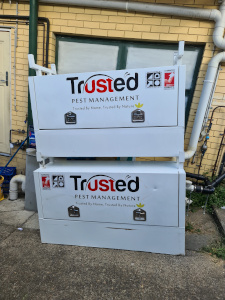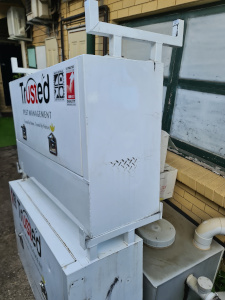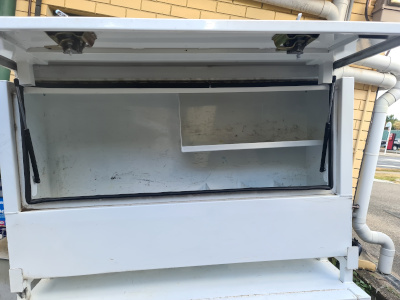 3 x Side Boxes (1 with Roof Racks) set up ready to go for Pest control
3 years old
Width: 44cm
Length: 147cm
Height: 80cm
$350 Each
Internal Debt to door is 20cm
Just pulled them off the truck so come have a look.
Please contact Tudor on 0417076578
---
Equipment For Sale - Brisbane
Listed 24/11/2020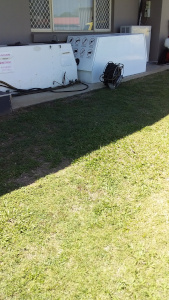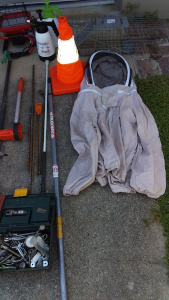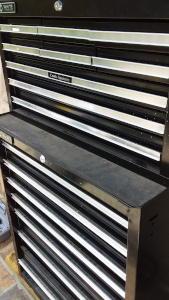 If interested please contact Ann on 0415131632.
---
Pest Control Equipment For Sale
Listed 24/11/2020
$400 ONO
Please contact Graeme on 0418 196 052 for further information.
---
Bliss pest control ute and equipment for sale - Perth
Listed 29/10/2020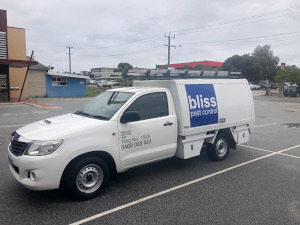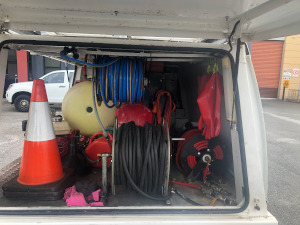 $22000 ono
Set up for weeds and pest control
Includes all equipment needed for pest control
Rotary hammer drill, moisture meter, borascope, ladders ,tank and pump.
Call Vic Bliss on 0408757838 for info
---
PEST CONTROL EQUIPMENT FOR SALE (Near New) - Brisbane

Listed 20/10/2020
Spray rig for sale:
one year old - used for around 350 pest sprays, and 2 termite barriers only - excellent condition - paid almost $5000 new. 50M 12mm Hose Reel + 75mm 8mm Hose Reel - $2899 firm
Various spray wands, 360 Injectors and other pest spray and other pest spray + termite tools - one year old - make an offer
Termatrac T3i - one year old - paid $3000 new - used literally 3 times - excellent condition - $1999 firm
Moisture Meter - one year old - paid around $450 new - used about ten times - excellent condition - $249 firm
I have the receipts for all items purchased should you wish to see them.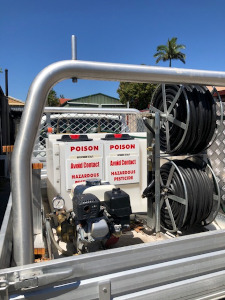 Craig 0499 043 327 /
This email address is being protected from spambots. You need JavaScript enabled to view it.
---
Thermal Imaging Camera For Sale - Gold
Coast
Listed 02/06/2020
Fluke Thermal Imager for sale - $4000.
This imager is the military grade version that Fluke was selling pre-2010.
It is the IR Insight XS in excellent condition.
At the time purchased it required USA State Department approval for any purchaser.
If you are interested please call Steve on 0412 142 340
---
Dusting Machine For Sale - Sunshine Coast
Listed 10/03/2020
Unknown brand dusting machine.
$300 pick up Woombye Sunshine Coast or plus postage.
If you have any questions please contact Peter on 0456 464 986
---