ASF is the world's leading chemical company. With about 110,000 employees, six Verbund sites and a production network of more than 330 sites, we serve customers in almost all countries of the world. Our portfolio ranges from chemicals, plastics, performance products and crop protection products to oil and gas.
Through science and innovation we enable our customers in almost all industries to meet the current and future needs of society. Our products and system solutions contribute to conserving resources, ensuring healthy food and nutrition and helping to improve the quality of life. We have summed up this contribution in our corporate purpose: We create chemistry for a sustainable future.
BASF Pest Control Solutions division offers some of the most advanced active ingredients and formulations and provide a strong portfolio of research-based pest control products along with leading  systems and support, to help Professional Pest Managers solve their pest problems as cost-effectively and efficient as possible.
Our unparalleled understanding of pest behaviour as well as biology ensures our products and systems provide the fastest and most complete pest control with the greatest reliability, under the widest range of conditions and, most importantly, the least time and hassle.
---
Termidor® HE
Type:Termiticide/Insecticide
Active:96 g/L FIPRONIL
Pack Size: 2.34L
Termidor HE is an advanced 'high efficiency' formulation that sets a new benchmark in termite control and convenience for Australian Professional Pest Managers.
Termidor HE makes it simple to create a more uniform treated zone with reduced impact on the site. Proprietary Advanced Polymer Technology (APT) enhances the transport of the active ingredient into the soil to provide improved protection.
Like all Termidor products, this new formulation is supported by BASF and the Termidor brand, which has delivered unparalleled termite control to the Australian market in 2002.
The superior performance and flexibility of Termidor HE coupled with the strength of the Termidor brand all adds up to extra value and profitability for pest control businesses as you.
---
Termidor® Residual Termiticide/Insecticide
Type:Termiticide/Insecticide
Active:100 g/L FIPRONIL
Pack Size: 1L, 2.5L
Termidor® revolutionised termite control when it was launched onto the Australian market over 10 years ago. Since then, over 200,000 satisfied home owners have Termidor to thank for protecting one of their biggest assets... and all this without a single product failure.
Termidor eliminates termites by both ingestion and contact, and is lethal to termites simply through contact with other Termidor-tainted individuals. And because Termidor is a non-repellent - undetectable to termites - the pests freely forage through treated areas, unknowingly ingesting, picking up and transferring Termidor throughout the population. It's the product's unique "Transfer Effect" .
Termidor has been on the Australian market for over 10 years and rapidly grown to become one of the leading termite control products on the Australian market.
Termidor is applied as a treatment to the soil surrounding existing structures. Traditionally these types of applications are referred to as chemical barriers, although in the case of Termidor, the chemical does not act in the same way as many older chemicals. Rather than a barrier that repels termites, Termidor acts as a non-repellent treated zone, which allows termites to enter and therefore more efficiently controlled.
---
Termidor® Dry
Type:Termiticide
Active:5 g/kg FIPRONIL
Pack Size:15g packs, which contain 3 x 5g vials
With precise application into active termite colonies in virtually any location, Termidor® Dry brings the proven Termidor efficacy and reliability to a whole new range of locations and situations. Termidor Dry is the culmination of over 10 years research to find the perfect termite nest elimination product. Termidor Dry is applied by directly on to the termites, either inside the home or onto external situations such as trees, fences, landscaping timbers and timber based structures –anywhere termites are likely to exist
Termidor Dry is also perfect for treating active termite bait stations. After treatment, the termites carry the dust particles on their bodies and eventually back to the nest (where ever that may be) via the unique Transfer EffectTM.
Termidor Dry has been extensively tested in both the laboratory and the field against all the major timber feeding subterranean termites in Australia. In all field trial sites, termites have been eliminated from the treated structure and from the central nest when it has been positively identified usually within 2 to 4 weeks after treatment.
---
Termidor® Foam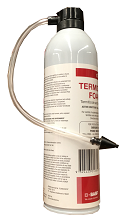 Type:Termiticide
Active:5 g/kg FIPRONIL
Pack Size: 567g
Termidor® Foam has been specifically formulated as a dry foam which holds in place. This combined with the products unsurpassed 30:1 expansion ratio ensures that Termidor® Foam will work through intricate termite workings and carton material without dissipating and turning to water like other foams can.
Termidor® Foam has also been specifically designed with 0.05g/kg of fipronil, ensuring the product does not kill too quickly allowing the powerful Termidor® Transfer Effect to go to work. These features make Termidor® Foam the perfect product for stage 1 colony elimination when treating termite nests in and off structure, bivouacs, baiting stations or other areas with termite activity.
---
 Amdro® Granular Ant Bait
Type:Insecticide
Active:30 g/kg HYDRAMETHYLNON
Pack Size: 450g
Amdro Granular Ant Bait is effective against specific destructive ant species, namely Singapore ant, Coastal Brown ant, Tropical Fire ant (Ginger ant), Red Imported Fire ant and Green Headed ant.
It is important to be able to recognise these ants, because Amdro has been designed to be attractive to them. Other species have different food preferences and may not be attracted to the bait. For example, Amdro will not control black house ant.
Amdro can be used almost anywhere, and is approved for use on gardens, lawns, parks, golf courses, sports grounds, driveways, paths, patios and other non-crop land.
Amdro should be used when ants are actively foraging for food. Early season treatment will control ant colonies while they are establishing and before they are large enough to be a serious problem.
Amdro should not be applied to wet ground, or if rain is expected, as the granules deteriorate in moist conditions.
---
Amdro® Cockroach Gel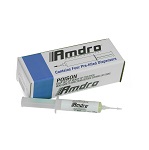 Type:Insecticide
Active:20 g/kg HYDRAMETHYLNON
Pack Size:35g
Amdro® Cockroach Gel is a convenient gel insecticide for use by Professional Pest Managers for the control of cockroaches in residential and industrial situations.
Amdro is an easy to use gel formulation that will control all major pest species of cockroaches, including German cockroaches.
Amdro Cockroach Gel may be used as a spot or crack and crevice treatment for the control of cockroaches in and around homes, institutional, warehousing and commercial establishments, including hospitals, laboratories, computer facilities, sewers, buses and other transport vehicles or vessels, pet shops, and zoos.
Gel placements should be at or near harbourages or aggregation areas, such as cracks and crevices, corners, or areas of movement.
---
Fendona® 60SC
Type:Insecticide
Active:60 g/L ALPHA-CYPERMETHRIN
Pack Size:1L
Fendona Plus 60SC is a residual insecticide for control of ants, cockroaches, silverfish, fleas, flies, mosquitos, bed bugs, meal moths and spiders in domestic, industrial, commercial, and public health situations.
---
Fendona® Pressurized
Type: Aerosol
Active: 0.5g/kg Alpha-Cypermethrin
Pack Size: 500g
Fendona® is a fast-knockdown, residual insecticide for the control of ants, cockroaches, silverfish, spiders, fleas, Indian meal moth, red flour beetle, bed bugs, flies and mosquitoes in and around domestic, industrial, commercial, public health and agricultural buildings except where animals are housed.
---
Goliath® Liquid Ant Bait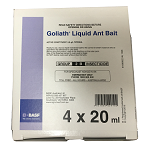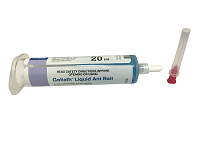 Type: Gel
Active: 0.6 g/L FIPRONIL

Pack Size: 4 x 20mL
Goliath® Liquid Ant Bait is a sugar rich liquid ant bait containing fipronil, developed to be highly attractive to carbohydrate feeding ants. The high palatability formulation has been specifically developed as a liquid, rather than a gel, building on research confirming the feeding preferences of worker ants to liquids.
Irresistible to foraging ants, which cannot detect the insecticide active, and maintaining both its attractiveness and activity over an extended period, the bait is readily consumed. It is then rapidly transferred back to the nest to feed the entire colony through the communal food sharing behaviour of trophallaxis and the trusted Goliath® Transfer Effect characteristics, leading to unsurpassed colony control.
---
Goliath® Cockroach Gel
Type: Gel
Active: 0.5 g/kg FIPRONIL

Pack Size: 4 x 35g
Goliath® Cockroach Gel is a cost effective cockroach treatment that contains a superior active ingredient, fipronil combined with a highly palatable bait formulation ensures that it is without question the best product available for cockroach control.
Cockroaches will often start to feed on Goliath Gel within minutes of an application and will then die within a few hours.

Due to its high activity, fipronil can be consumed by foraging individuals and transmitted widely throughout cockroach population by the `Transfer Effect'
---
Impede 
Type: Turf Insecticide
Active: 1g/kg Fipronil

Pack Size: 15Kg
Impede Insecticide, containing the active ingredient Fipronil, gives turf managers the most effective and long-lasting control of these damaging insect pests. Argentine Stem Weevil is considered one of the most serious insect pests affecting highly maintained cool-season turf surfaces in Australia. The Impede formulation was specifically designed for turf managers. The granular formulation restricts uptake by the foliage of the turf, thus maximising the amount of active ingredient remaining in the thatch and soil where the insect pests reside.

Phantom® is also labelled for use in food-handling areas, this opens up a wealth of new business opportunities for Professional Pest Managers in any establishment where food is handled, served or stored. And since Phantom® can be used with baits, it can be used to make existing accounts far more effective. The only liquid insecticide to have HACCP approval.
---
Phantom 60SC
Type: Insecticide
Active: 240 g/L CHLORFENAPYR

Pack Size: 1L
Phantom® has been proven to be a highly effective undetectable, non-repellent insecticide that can be used inside a home to control cockroaches, ants and bed bugs. Phantom® is Australia's first Insecticide to gain HACCP endorsement.
The secret behind the success of Phantom® Insecticide lies in its cutting edge chemistry. The active ingredient, chlorfenapyr, is totally undetectable. Pests can't smell it, taste it, or, most importantly, avoid it. As a result, they unknowingly contact and ingest it as they go about their routine activities.

Phantom® also has virtually no odour making it perfect for indoor situations and has a long residual life on all internal surfaces. Treatments only require a small amount applied to problem areas to achieve control.

Phantom® is long-lasting, and effective at controlling entire ant, roach and bed bug populations at low doses.

Phantom® is also labelled for use in food-handling areas, this opens up a wealth of new business opportunities for Professional Pest Managers in any establishment where food is handled, served or stored. And since Phantom® can be used with baits, it can be used to make existing accounts far more effective. The only liquid insecticide to have HACCP approval.
---
Phantom Pressurized
Type: Aerosol
Active: 5 g/kg CHLORFENAPYR

Pack Size: 500g
Phantom® Pressurised Insecticide is a ready-to-use formulation that kills a broad spectrum of pests including cockroaches, ants, bed bugs and bed bug eggs. Phantom Pressurised can be used outdoors or indoors as a Crack & Crevice or precision spot treatment, and is also labelled for food-handling areas.
Easy-to-use precise application
The ready-to-use formulation reduces overuse and eliminates the need for mixing and clean up. And, because it is precisely applied, Phantom Pressurised helps reduce pesticide load - a win-win for your customers and your business.

New formulation dries in `crystals' for enhanced bioavailability and faster performance on numerous substrates (porous, non-porous and high organic matter).
Ready-to-use formulation reduces overuse and eliminates mixing
Broad spectrum control for commercial accounts, including cockroaches, ants, stored product and bed bugs
HACCP endorsed and approved for food-handling use
System III compatible
Will not disperse or `lock in' pests.
Pests are exposed to the active ingredient either by ingestion or contact.
Remains highly effective in high organic matter substrates and is not subject to rapid breakdown with detergents and cleaning agents.
Effective on pyrethrioid-resistant strains of cockroaches and bed bugs.
Crystallisation technology delivers fast performance and no residues.
No visible residues on the surface -Phantom Pressurised delivers its active ingredient by drying in crystals. No more white marks on surfaces or staining.
---
Selontra Soft Bait
Type: Rodent Bait
Active: 0.75g/kg Colecalciferol

Pack Size: 5Kg
Selontra Soft Bait Rodenticide is the next generation of rodenticides developed by BASF. It is powered by the active ingredient cholecalciferol, a non-anticoagulant active ingredient which significantly reduces the risk of residues, secondary poisoning and site contamination.

Selontra has been developed into a soft block formulation using BASF's patented Fortec technology. This technology overcomes the drawbacks historically associated with other non-anticoagulant baits resulting in an effective palatable formulation. Each soft block is individually encased in a non-absorbent, flavour-permeable, Polyolefin Shrink Film (POF) maintaining palatability and also allowing Selontra to be adequately secured in bait stations, minimising the risk of bait hoarding and bait contamination around the site.
---
Storm Secure Rodent Bait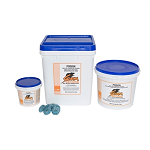 Type: Rodent Bait
Active: 0.05 g/kg FLOCOUMAFEN

Pack Size: 3Kg, 8Kg
Storm is a second generation anticoagulant rodenticide. Only a very small amount is needed to kill a rat or mouse, and a lethal dose can be eaten in a single feed. Rodents then die three to five days after taking the bait. With some other rodenticides, rodents die more than a week after taking the bait.

Storm is a highly palatable and durable bait block that is quick and easy to use. A central hole allows each block to be anchored securely in baiting points for the best targeting and to prevent removal.

The potency of Storm, when used in the pulse baiting technique, means that while baits are placed in as many points as possible, less bait is required to achieve control. This results in Strom being more economical than other rodenticides.
---
Storm Soft Bait Rodent Bait
Type: Rodent Bait
Active: 0.05g/kg Flocoumafen

Pack Size: 5Kg
Controls rats and mice in and around industrial, commercial, agricultural and domestic buildings.

Controls rats and mice resistant to warfarin

Storm Soft Bait Rodenticide delivers the prven speed and effectivness of flucoumafen, delivering a lethal dose in a single feed. This new soft bait formulation is a moist, high oil content bait for rat and mice control in and around buildings.

It is especially valuable in dry environments, where competition from other food sources is high, and with populations reluctant to feed on dry block baits.
---
System III
Type: Application Tool
Pack Size: 1 Unit
The System III is designed to make pest management professionals even better at whatthey do. It makes it easy to deliver precision applications of Prescription Treatment® brand products into insect harborage areas where they eat, rest and reproduce. The small applicator and long, coiled hose make reaching hidden cracks, crevices and voidspractical. And the belt mounted system makes arming yourself with all the best toolssimple, lightweight and manageable; your inspection flashlight in one hand and your applicator in the other.
Integrated Pest Management (IPM) is the foundation of the Prescription Treatment Pest Management System. And it's what your customers want. The System III makes Prescription Treatment practical and profitable. Product usage is reduced with controllable applications. The System III also optimizes the flow of product, resulting in precise applications. Additionally, it extends the life of compatible PT® aerosols up to 67%.
Product usage is reduced with controllable applications. The System III also optimizes the flow of product, resulting in precise applications. Additionally, it extends the life of compatible PT® aerosols up to 67%.
---
Wasp Freeze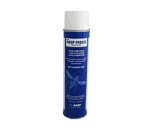 Type: Aerosol
Active: 1.3g/kg d-ALLETHRIN, 1.2g/kg d-PHENOTHRIN

Pack Size: 500g
Wasp Freeze® Insecticide is for the outdoor control of wasps in domestic, commercial and industrial areas.
Type: Insecticide
Pack Size: 500g aerosol
BASF Wasp-Freeze® produces a 5 second knockdown and kills wasps on contact from 5 metres away and contains no ozone-depleting substances. The active ingredients, d- allethrin and d-phenothrin, provide rapid knockdown and good residual control in the nest.
Operational Benefits
This original wasp freeze formulation delivers an instant knockdown that is so quick; no stinging pheromone is released, thus reducing the chance of being stung.
BASF Wasp Freeze contains 0.13% d-allethrin and 0.12% d-phenothrin, a coarse jet with large particles optimises the amount of active ingredient delivered to the pest which further improves effectiveness against both adult wasps and grubs.
Proven performance to knock down wasps in 5 seconds. Extensive field trials against active common and tree wasp nests have consistently shown knockdown of external wasps within five seconds and complete cessation of all activity 30 minutes after treatment, with total disruption of any defensive response.
Offering particular value for money, it comes in 500g aerosol cans and is sufficient to control multiple nests, but for convenience and peace-of-mind BASF suggests using an entire can for larger colonies.
---
Roguard Mouse Station
Type: Bait Station
Pack Size: 1 unit
The Roguard® Mouse Station has a compact polypropylene construction meaning it can be used in tight areas and is hygienic and easy to clean. It has a tamper-resistant lock with a dedicated key, facilitating rapid inspection and bait replacement.

The twin bait reservoirs ensure that bait is constantly on offer to the mice promoting maximum bait consumption

Key Features
Robust, compact construction
Tamper resistant lock
Hygienic and easy to clean
Twin bait chambers maximise efficacy
---
Roguard Rat Station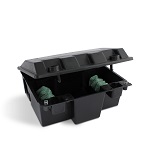 Type: Bait Station
Pack Size: 1 unit
The Roguard® Rat Station has twin feeding chambers that will take loose bait, pellets, solid blocks or even liquid bait. It has been designed to accommodate a rat trap and also contains a pair of steel bait block holders which can be fixed either horizontally or vertically.
Key Features
Strong and robust
Tamper resistant locks
Stackable for easy handling
Vertical and horizontal bait hangers
Takes a rat trap or liquid bait container
Removable lid for easy cleaning
Stackability
The Roguard Rat Station has been designed to stack inside itself. This stackability allows for easy storage and transportation. The key advantage is the ability to carry more bait boxes whilst on site. Six boxes can be easily carried under one arm.

Anchorage Options
The Roguard Rat Station can be secured in place in a variety of ways. A number of knock-out holes in the rear wall can be utilised to secure the station a small hole in the base of the box takes either a Ground Stake or Ground Anchor; and small slots in the lid allow the box to be fixed to a structure using a wire rope.