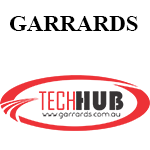 Garrards are pleased to invite registrations to a Termite Training Course presented by Scott Kleinschmidt of ATP Research. Many of you will know Scott as the person responsible for the Australian research conducted in order to bring Termidor to the market. Scott has been involved with termites for over 35 years starting with the Timber Research team at Queensland Department of Forestry.
Content: Termite Biology, Behaviour, Identification, Construction Considerations, Inspection, Detection, Decision and Treatment.
Course includes: Breakfast, Morning Tea, ID Handout and more. The course will take 4 hours.
UPCOMING SESSIONS

Venue: Rockhampton
Date: Monday 22 July
Venue: Mackay
Date: Tuesday 23 July
Venue: Townsville
Date: Wednesday 24 July
Venue: Cairns
Date: Thursday 25 July
All times are 7.45am for Breakfast at 8:00am
Email us at This email address is being protected from spambots. You need JavaScript enabled to view it. for further details.