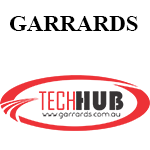 Garrards are pleased to invite registrations to a Termite Training Course presented by Scott Kleinschmidt of ATP Research. Many of you will know Scott as the person responsible for the Australian research conducted in order to bring Termidor to the market. Scott has been involved with termites for over 35 years starting with the Timber Research team at Queensland Department of Forestry.
Scott started his own company, ATP Research in 2014. He provides research and development services to chemical manufacturing companies and a consultancy service to the Pest Management industry.
In mid-2017, Scott was commissioned by Garrards to write a Termite Training Course. Scott, working with Phil Sayer, has developed a course that both newer and experienced Pest Management Timber Pest Technicians will benefit from. The first week of courses commence in the week starting 10th June at Gold Coast, Ballina and Brisbane South. Numbers at each course are limited. These courses were promoted at the recent Roadshows and some have only a handful of spaces available.
Please find the course information below:
The Course
Presented by Scott Kleinschmidt of ATP Research
Content Termite Biology, Behaviour, Identification, Construction Considerations, Inspection, Detection, Decision and Treatment.
Course includes Breakfast, Morning Tea, ID Handout and more. The course will take 4 hours.
Cost $275 per person including GST
VENUES WEEK COMMENCING 10th June 2019
Venue Nerang RSL, 69 Nerang St, Nerang
Date & Time Tuesday 11th June at 7.45 for Breakfast at 8.00.
Venue Ballina RSL, 240 River St, Ballina
Date & Time Wednesday 12th June at 8.15 for Breakfast at 8.30.
Venue Souths Sports, 174 Mortimer Rd, Acacia Ridge
Date & Time Thursday 13th June at 7.45 for Breakfast at 8.00.
TO REGISTER: Provide details of the company, mobile phone number and the names of those attending the course by email to This email address is being protected from spambots. You need JavaScript enabled to view it.. Either provide details for payment or elect for Garrards staff to contact you for payment details. Unfortunately Garrards cannot invoice your account for this course.