BAYER CLICK 2 WIN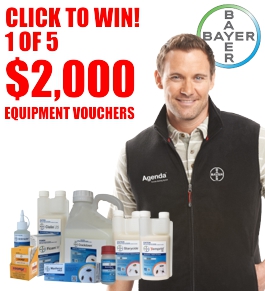 Bayer has a huge range of Pest Management Products, see them all by clicking 'BAYER PROMO' when logging into the Garrards Online Product Resource.
Simply purchase three (3) different Bayer Pest Management Products on the same online order to qualify for an entry. Multiple entries are accepted. Promotion runs from 18th October 2017 and ends 15th December 2017. Winners will be contacted via email or phone. *Excludes Kordon
Termidor HE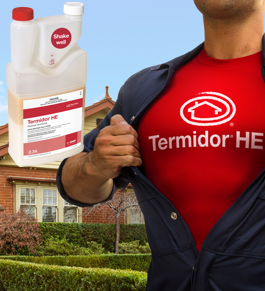 Termidor HE is now available from Garrards.

Take your business to a whole new level of efficiency. Watch the video here.

More efficient application – Termidor HE reduces the need for much of the disruption, digging and drilling typically required with a standard termiticide application. With state of the art advanced polymer technology, it dramatically improves the transport of Termidor HE's active ingredient into the soil on application.

Don't forget about the other great Termidor products which combined can be the most powerful Termite elimination solutions today.
Termidor Foam, Termidor Liquid and Termidor Dry.